Geo-sites Route of Arouca Geopark
provided by Arouca UNESCO Global Geopark, Portugal
Since 2015, Arouca UNESCO Global Geopark, located in northern of Portugal, has offered a new geological-based tourism product called the "Geo-sites Route of Arouca Geopark". This Route is composed of three different itineraries marked with road signs and where is possible to discover 31 Geo-sites:
Itinerary A: Freita: the enchanted mountain approximately – 20km;
Itinerary B: Through the unknown mines and meanders of Paiva River- 62km;
Itinerary C: Paiva: the amazing valley – 18km.
Along this route we can illustrate and understand some important chapters of Earth´s history. To support the route itineraries, there have been significant investments in facilities like six new observation platforms, a guidebook, interpretative panels, two thematic Interpretation Centres and the Paiva Wood Walkways.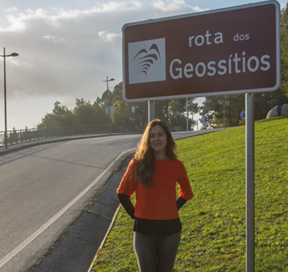 Stakeholders
This local Geotourism Route is used professionally, not only by staff of Arouca Geopark, but also by local tour operators and local interpretative guides trained by Arouca Geopark staff who collectively offer a range of new Geotourism experiences to visitors.
How it worked
The Geo-site Route of Arouca Geopark was promoted and developed by Arouca UNESCO Global Geopark. A diverse variety of staff including an architect, geologist, biologist and historian selected and proposed a set of Geo-sites that could be interesting to tell a holistic geological, natural and cultural story of the region.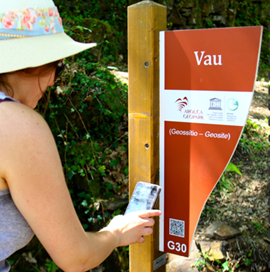 Arouca Geopark involved municipality, local communities and stakeholders in the different phases of delivery:
Conception
Qualification
Interpretation
Promotion
Commercialisation
How it developed
This geological heritage-based tourism product is part of a Geotourism offer where it is possible to discover magical sites due the unspoiled originality of the places promoted by the local geodiversity, biodiversity, landscape and culture. The Giant Trilobites, Birthing Stones, Cruziana Ichnofossil of Paiva Valley, Regoufe and Rio de Frades Mine complexes are some of the highlight Geo-sites of this route.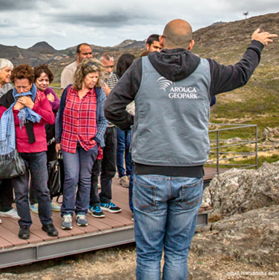 The three itineraries were designed to be undertaken by car with walking only short distances along paths to access to some of the Geo-sites. The Geo-sites of this route are equipped with geological interpretative centres, observation platforms and/or interpretative panels. The "Route of Geo-sites" can be followed using a guidebook, which includes an explanation of the geological history of Arouca UNESCO Global Geopark and all of its Geo-sites. Through this route, people are also invited to visit other natural and cultural sites, to taste local gastronomy, to get acquainted with local traditions and to meet and engage with the Arouca's local communities.
The Geo-site route is managed and monitored by AGA – the Arouca Geopark Association, an entity certified to ISSO 9001 standard. AGA are responsible for ensuring the protection and conservation of the geological heritage and simultaneously to promote activities of Geoeducation and Geotourism in this UNESCO destination.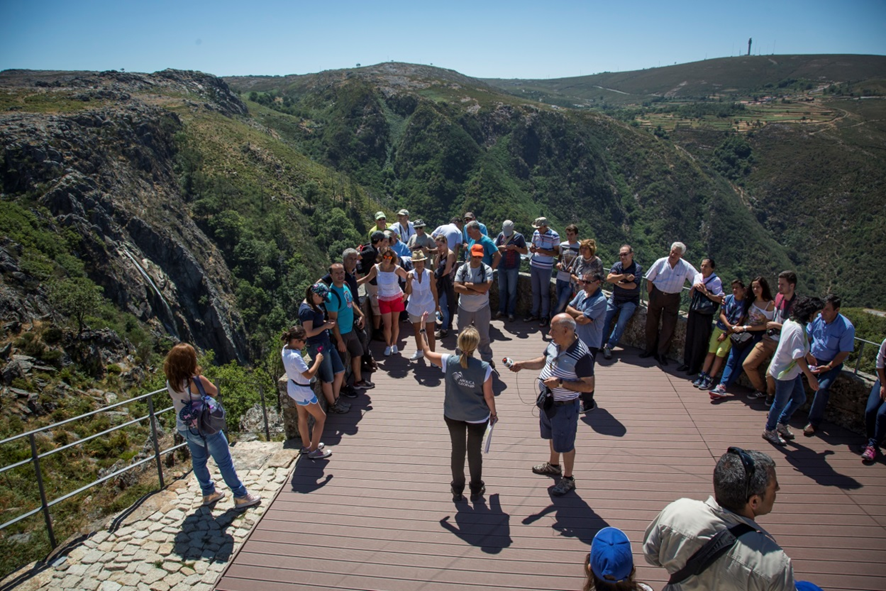 Benefits and results
This Geo-sites Route allows the linking of the Geo-sites into a coherent network and reinforce the tourism attraction of Arouca Geopark promoting its restaurants, accommodations, local products and museums creating benefits to the local communities.
In addition to the route itself, the Arouca Geopark management also developed several activities in order to enhance this scientific route with items of wider tourism and cultural interest.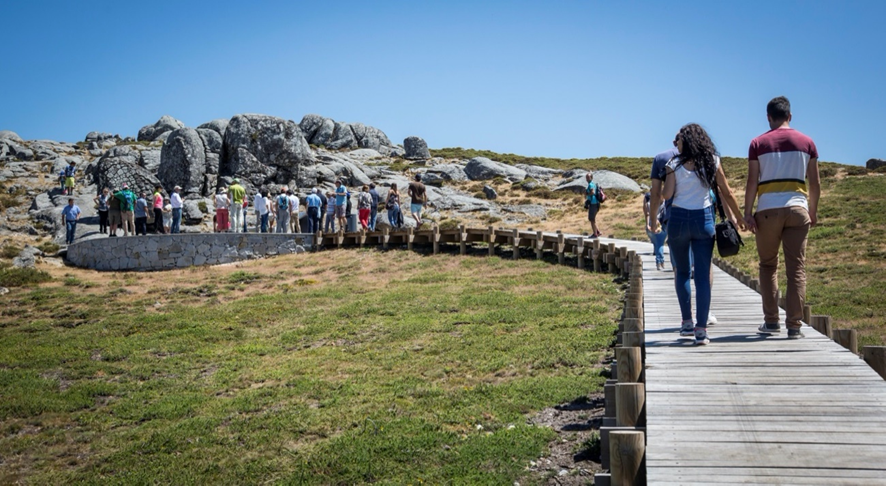 In 2017, the "Geosite Route & Paiva Walkways of Arouca Geopark" won the "Geoconservation Award 2017" promoted by PROGEO European Association for the Conservation of Geological Heritage – Portugal.