Citizen science in a Geopark
a case study provided by North Pennines AONB and UNESCO Global Geopark, England (UK)
The North Pennines as an area has a long history of influencing and being a focus of scientific research, especially in the field of geology. This means that the area and its geological story are quite well known and well recorded in many areas through the past work of various scientists and especially the British Geological Survey. However there is always more to discover. The North Pennines AONB Partnership, the management organisation for the North Pennines UNESCO Global Geopark designation, frequently engages in current science through citizen science projects, involving volunteers in surveying and monitoring sites for various research purposes.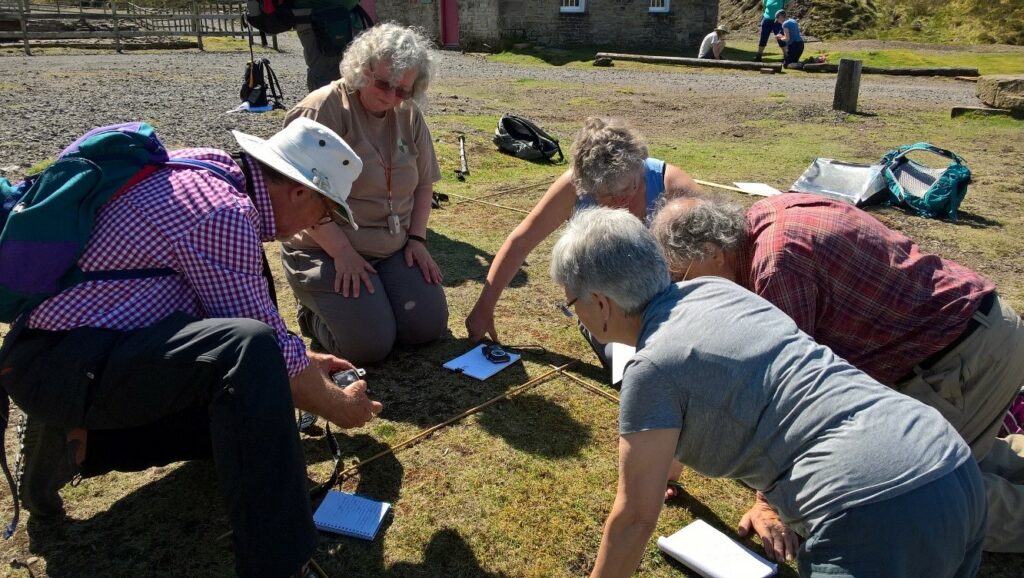 'OREsome North Pennines' was a citizen science project that ran from 2016 to 2018, with the support of the UK's National Lottery Heritage Fund. This project involved training volunteers to survey and monitor eight at-risk mining sites in the Geopark, in order to better understand and manage these sites. A major feature of this project was that it integrated ecological, archaeological and geological elements to consider the sites in a holistic way. The volunteers received some initial training from experts in the relevant aspects of geology, ecology and archaeology and went on to complete both fieldwork and the associated paperwork to thoroughly research the sites.
This integrated approach to research helped bring together agencies and specialists in different fields. Many of the volunteers became experts themselves, building a much greater understanding than was available previously for some sites and making new discoveries. The outputs of the project included detailed surveys of the sites from the point of view of ecology, archaeology and geology, a system and volunteer group in place for future monitoring and a series of public events and interpretation pieces.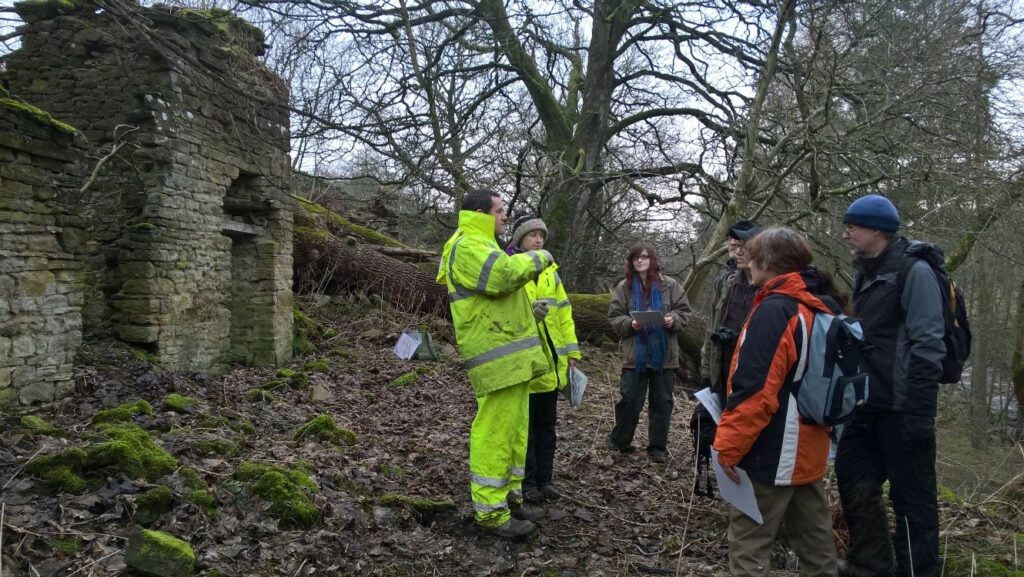 This project raised several challenges. The project was very ambitious and some expectations of what could be achieved turned out to be unrealistic. The allocated project officer time was just two days per week, which was not enough to recruit, train and effectively support the volunteers, to work with consultants and to develop detailed methodology over the course of the project. There were some issues with volunteer retention, probably due to the minimal level of support and relationship-building as well as the timing of the project and poor weather.
This project is a good example of what can be achieved by a citizen science project focussed around natural and cultural heritage, which are key features of any Geopark. It also however shows some of the challenges associated with this type of scientific research and important lessons were learnt for future projects.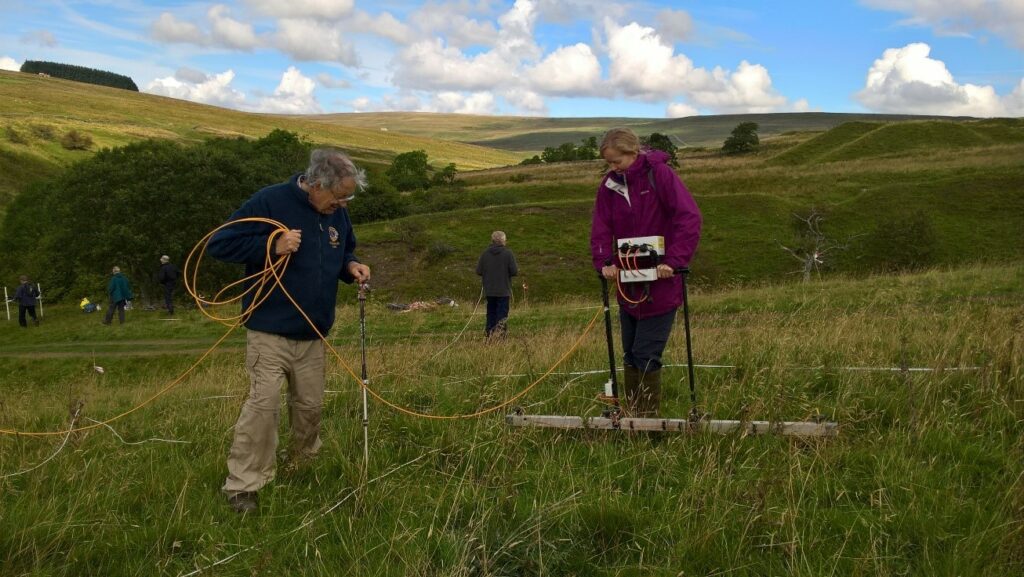 Citizen science plays an important part in biodiversity research and monitoring in the North Pennines Geopark. Training for volunteers and subsequent surveying has included plants (particularly hay meadow species), invertebrates, birds and reptiles through a variety of projects and involving various partner organisations and individuals. Cultural heritage projects have included 'Altogether Archaeology', which resulted in the formation of a community archaeology group, still very active several years after the formal ending of the project, and plans for conservation of mining features to build on the work of 'OREsome North Pennines'.
Managing these kinds of projects requires a large investment of time and energy and project design must be thought through very carefully. This type of work can be very rewarding, create positive social experiences and learning opportunities for volunteers and produce valuable research.
All images (C) North Pennines AONB Partnership