Customer experience in Lanzarote
a case study provided by Lanzarote & Chinijo Island UNESCO Global Geopark
The Art, Culture and Tourism Centres (CACT) of the Cabildo of Lanzarote were set up to highlight and protect the beauty of the landscape of Lanzarote. They were created as the main pillar of tourism and financial engine of the island, and a large part of their profits go toward social projects.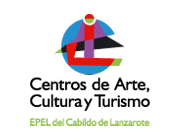 There are eight Centres representing a combination of the natural and cultural assets of the island, therefore, a visit to the Centres is a must in order to get to know the true essence of Lanzarote. An artist from Lanzarote, César Manrique, was key to their creation; he knew how to wisely combine art and nature on the island.
Montañas del Fuego – Timanfaya National Park originated after the violent volcanic eruptions that took place in the south of Lanzarote between 1730 and 1736. In this area, César Manrique made his mark on the well-known Islote de Hilario where one of the nine centres of the CACT is located. From Islote de Hilario, you can enjoy one of the most incredible views of the Timanfaya National Park. There is also Restaurant El Diablo, using the geothermal anomalies of the area, Ruta de los Volcanes and Horno el Diablo where unique dishes cooked over the volcano can be tasted.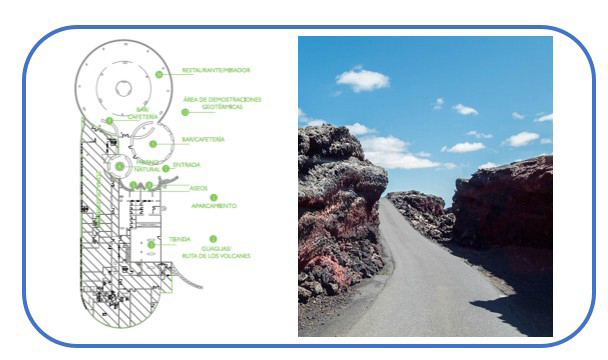 Montañas del Fuego was visited by 887,478 people in 2019. The CACT team, work to make sure that experiences are unique and that visitors feel long-lasting emotions. In order to manage each and every one of the interactions visitors have with the centre in Montañas del Fuego, there is a "Customer Experience Management" service available. This tool helps us control, know, supervise and organise each of the interactions with visitors, which in turn helps us reach customers' full satisfaction, promoting and increasing loyalty.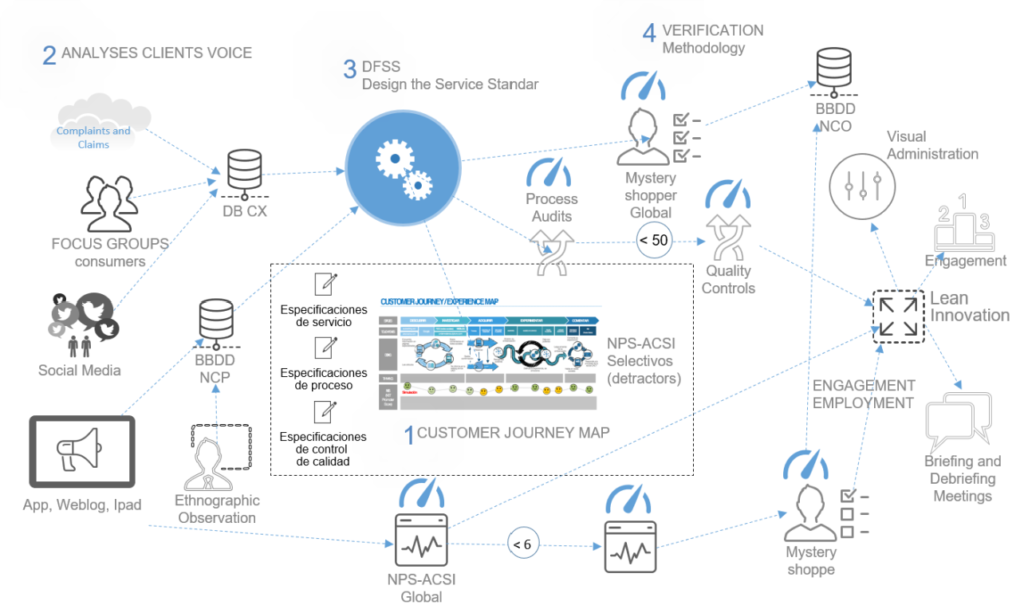 The Customer Journey Map ( 1 ) is designed to analyse customers' voice in order to know what they think and feel when visiting Montañas del Fuego.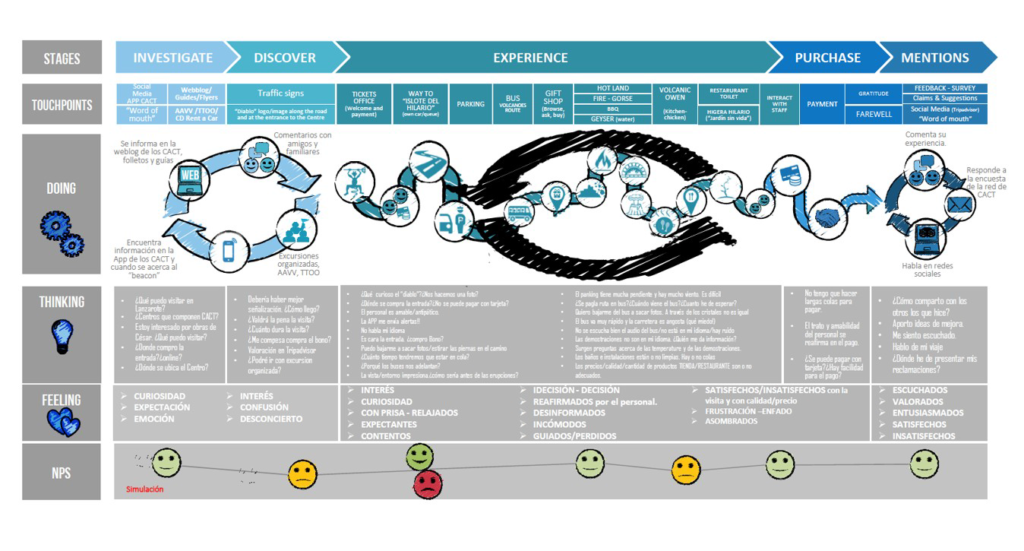 With all that information and making use of the different parameters that can measure
quality Factors, we can keep an eye on the different journeys and experiences customers have, also covering the different customer segments.
Every three months, the experience Recommendation Rate (Indice de
Recomendación de la experiencia, NPS) is measured. The rate is based on international standards which means it can be compared to other similar companies. Doing this allows us to figure out the quality factors we should improve.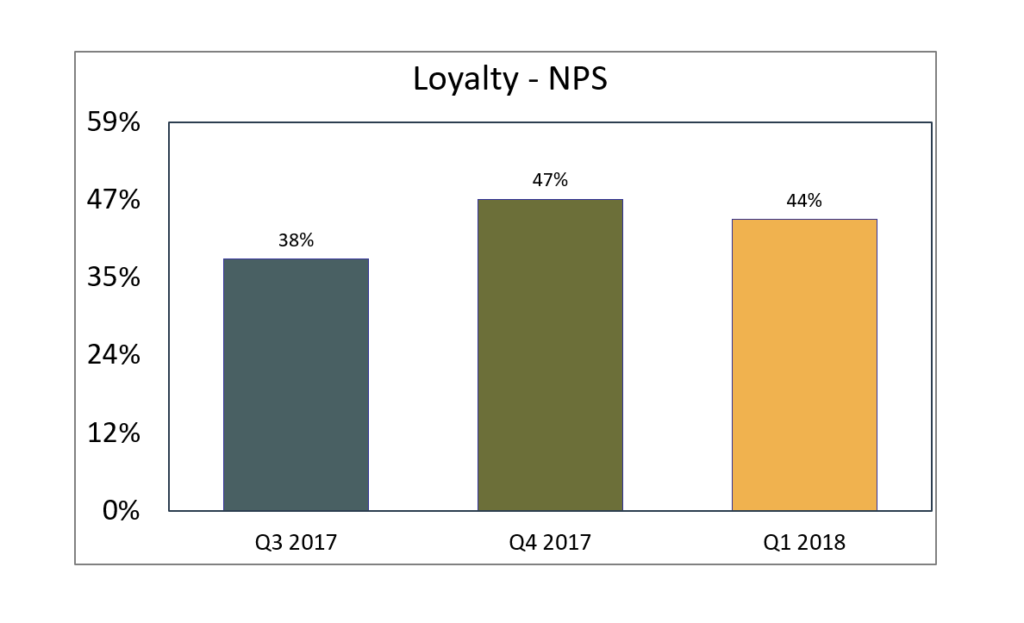 We work with an action procedure manual, depending on the job and situations that can be predicted, guaranteeing services that can maximise customer satisfaction.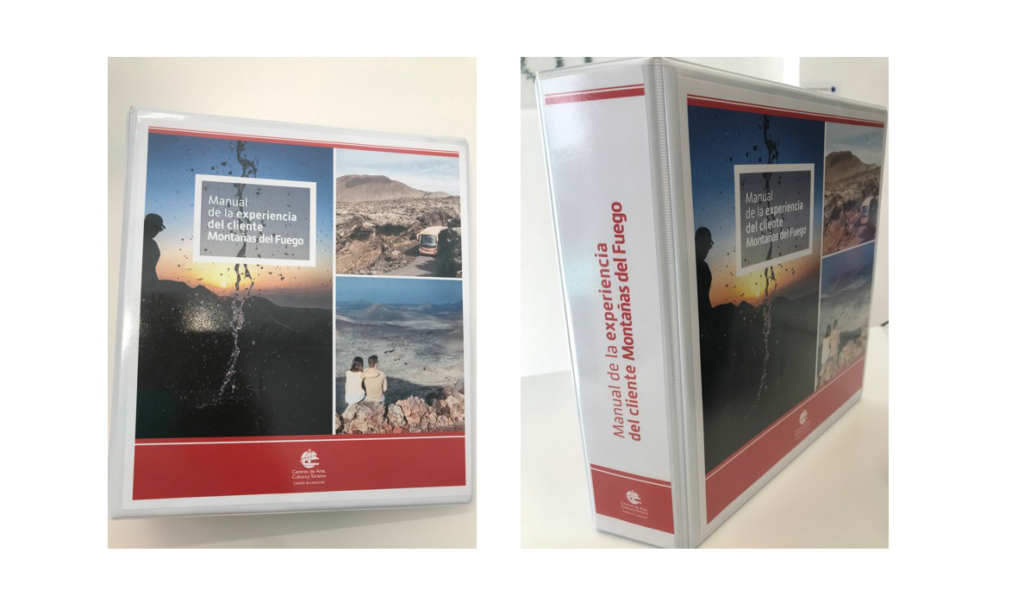 During an ongoing innovation and development process, the APP of CACT Lanzarote was created, as a solution to improve the experience of visitors.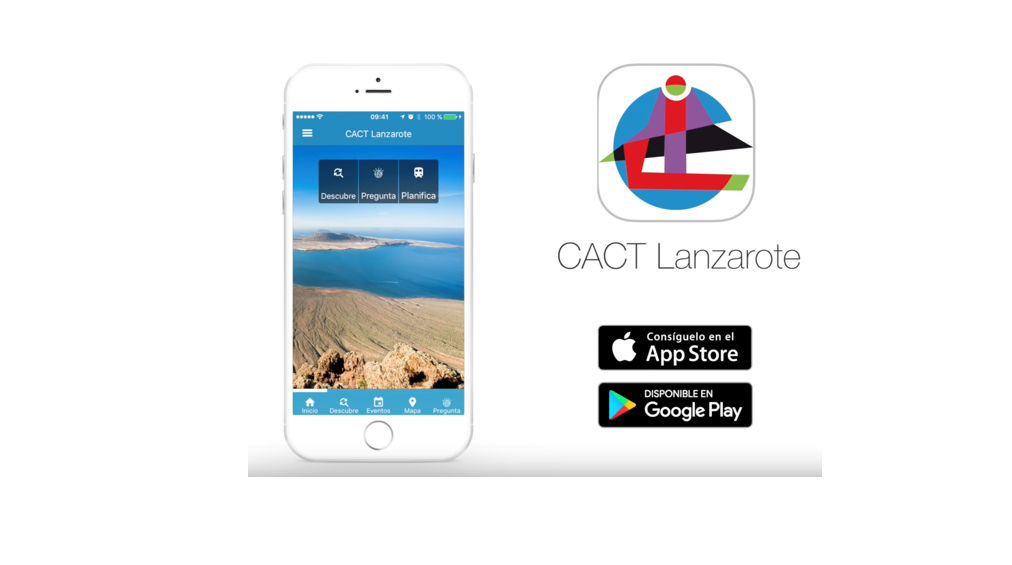 As a result, the ratings on Tripadvisor have improved: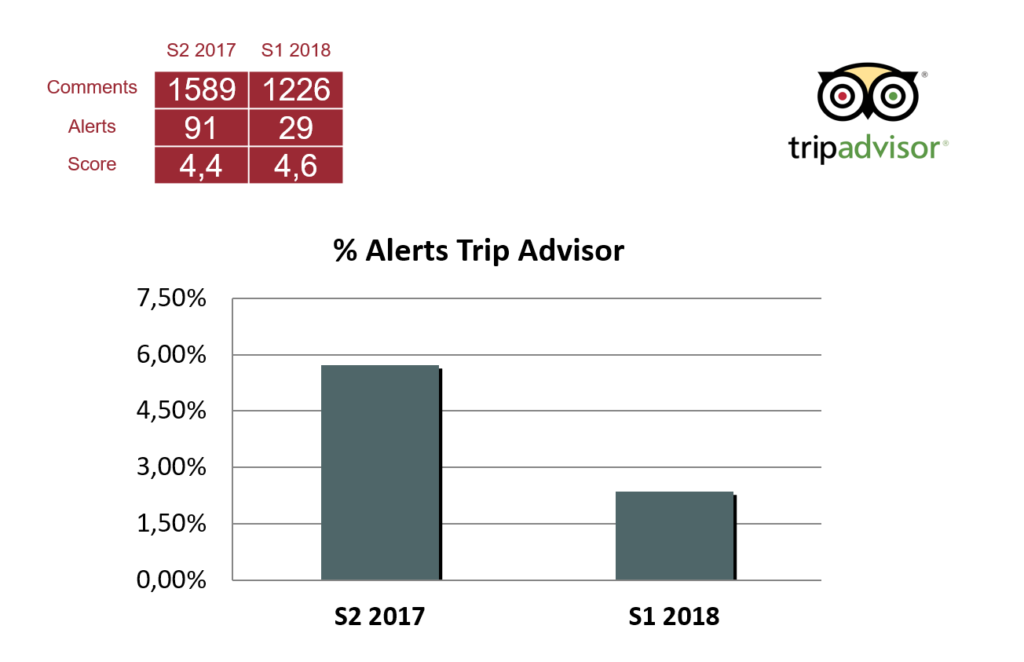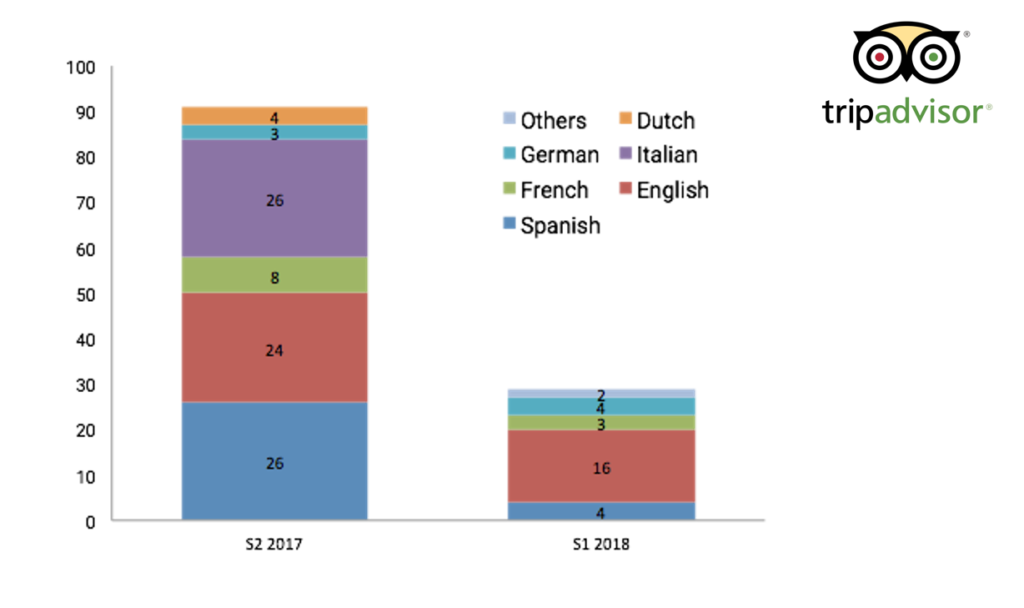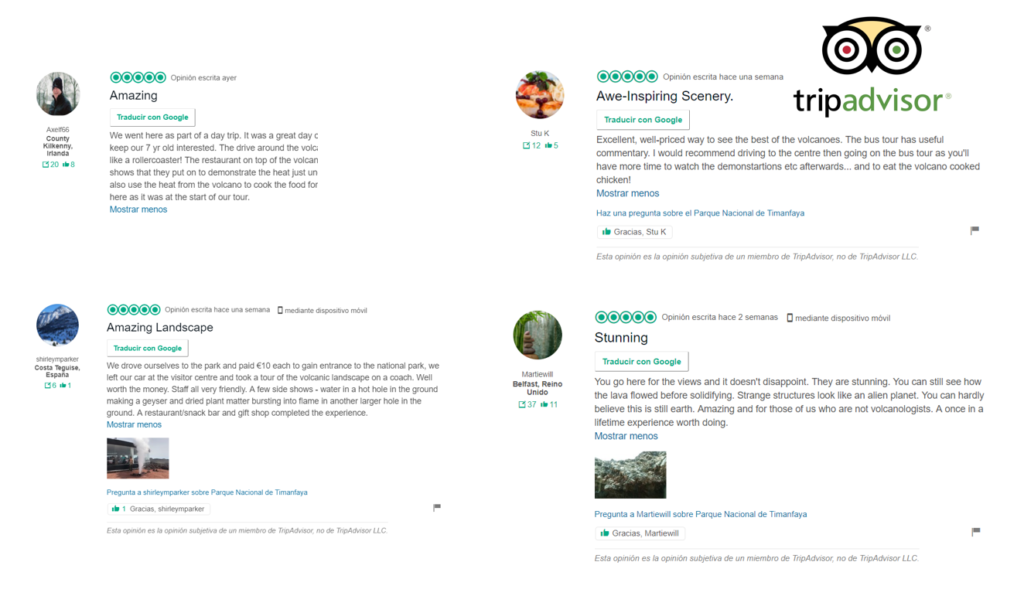 Listening to customers' voices allows us to find out whether their expectations for the visit have been met or not, and also regarding prices, whether customers feel the price is right, high or too high.